To follow up on my previous post, buying incense from various shops on Rakuten Global is also an alternative, although many may neither be as well stocked nor as organized as Kohgen.
There are at least three shops that I would recommend here, and there is some convenience with the checkout process as it is mainly in english. However, the translation software that Rakuten Global uses is not so good, thus many incense company names, incense product names are poorly translated resulting in some challenge in searching for and identifying the product you are looking for.
The three shops are :
http://global.rakuten.com/en/store/e-butudan/
http://global.rakuten.com/en/store/auc-kugurido/
http://global.rakuten.com/en/store/koyasan/
With the right selections of the categories on the left, you can narrow down and reach a page where you can browse for mostly japanese incense items.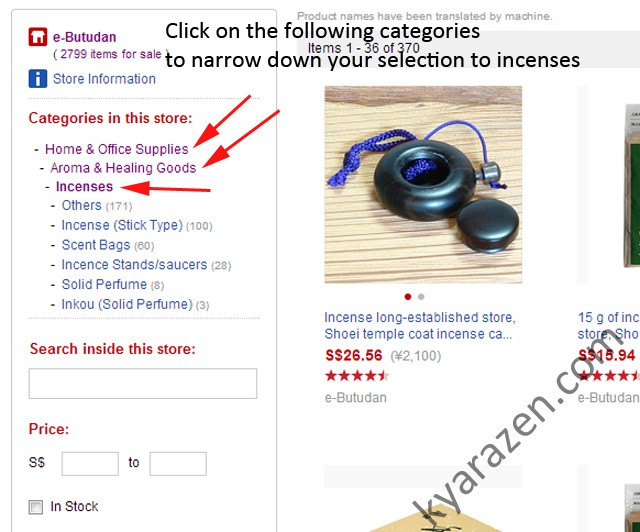 The second shop, Auc-kugurido did not categorize their products, but fortunately they sell mostly incense, so you just need to browse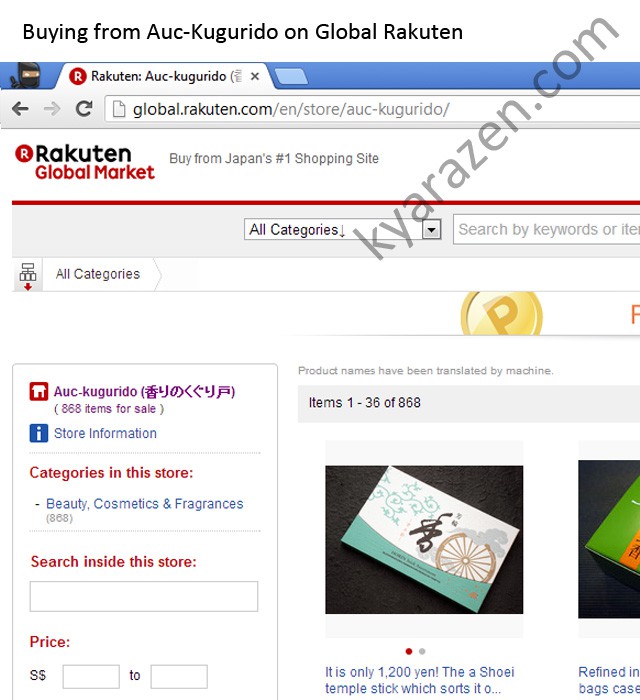 And some of you might be a fan of these excellent Koyasan incenses, straight from Daisido on Mount Koyasan in Japan!
The Koyasan Reikoh (blue box) is an amazing incense, it smells good, refined and elegant, and yet inexpensive! The recipe of it seems to have came from an old record of a monk's journal or something to that extent. A beautiful scent created from inexpensive ingredients, highly recommended!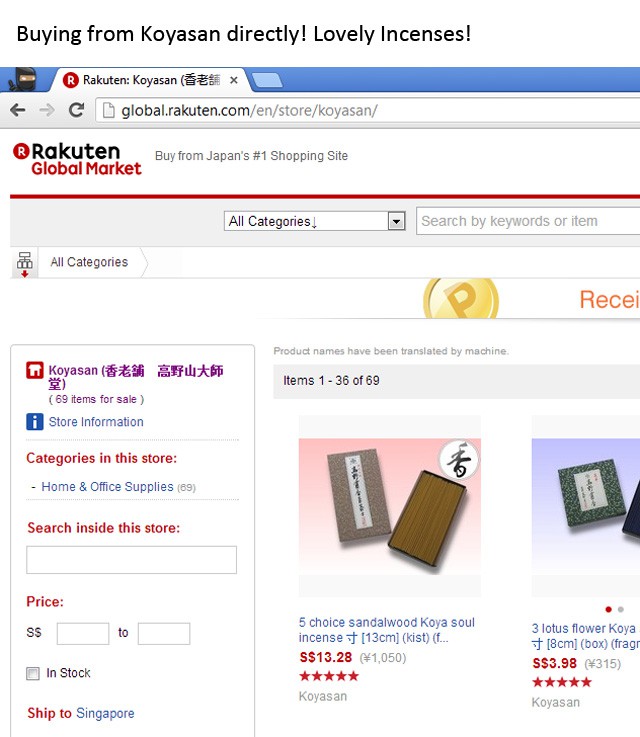 Once you do your checkout on Rakuten Global, you will receive an email confirmation, and the Shop will get back to you on the shipping fees by email, you will need to reply them with an "OK" and telling them that the shipping fee is fine before your credit card is charged for your order and the shipping. EMS, similarly is the main shipping method available.