I can no longer hide my love for Japanese Incenses! There's just so much I would like to talk aboout Japanese incense sticks that I've been enjoying and I just feel this need to express myself!
As such, I'll be regularly writing reviews on different Japanese incenses as I go along my daily burn. These articles will be supplementary to those that I write weekly on aloeswood/agarwood and incense culture.
Today's inaugural article is on Nippon Kodo's Jinkoh Juzan. There's no special reason as to why this is the first incense review, it just happened that I pulled it out of my shelf and decided to burn it today by chance.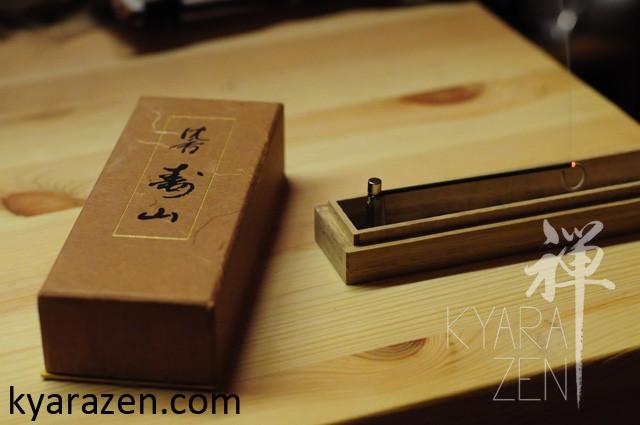 Incense : Jinkoh Juzan
Brand : Nippon-Kodo
Source : Purchased from Japan
Price : 4725 yen / 150 sticks (USD $48?)
Amount Burnt so far prior to this review :  3/4 box
Taste profile :  Sweet :  +++++          Spicy : +
Scent characteristics :  Texture – Soft        Binder notes – almost none detectable        Intensity – +++
Focus :  Intermediate
Listen : Like a baritone on a slow romantic piece
Difficulty Level :  Low
Incense perception distance :  45 cm away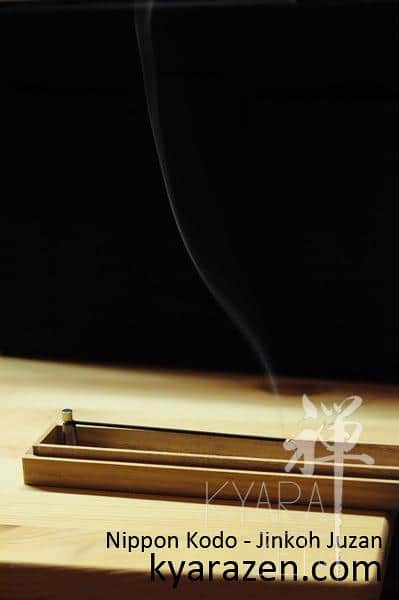 Impressions
The most interesting thing about higher end Nippon Kodo incenses is that they appear to have some kind of anti-gravity technology in them! Incenses such as Kyara Taikan, Kyara Kongo, Jinkoh Juzan, are so well crafted that the binder notes are almost absent or difficult to detect. These incenses burn very elegantly, the stream of smoke from the lit end of the incense is rather pleasing to watch, and the scented smoke tend to hover/linger in the air in fine slow wisps, slowly dancing through the air.
This stick gives a late evening feel, with the setting sun in the background, illuminating a brown woody grove. In the first half of the box, I almost thought it was a top quality sandalwood incense, a constant waft of sandalwood cream with hints of a cooling touch, gentle, soft and pleasing. This creamy sandalwood tone forms almost the core of this incense. A thin sweet aloeswood note is very homogenously mixed into the sandalwood, you may find it hard to pull the aloeswood note apart and single it out. So do not expect intense, strong agarwood notes in this incense despite its naming/description.
Mellow, this incense also exudes nobility, aristocracy, richness, a cuddly feel. It is one of those sticks that I'll never be bored of burning, and can almost burn them continuously stick after stick for hours, if not for the price. Not incredibly cheap, not very expensive either. It falls into a nice mid price range, and I would recommend this for meditation due to its non obtrusive nature, or as a nice accompaniment whilst reading your favourite book.