*Edit  – Out of Stock!!
Ever wondered how that elusive USD $500/gram green oil kyara smells like? One could spend years reading about kyara, thousands of words describing what it smells like, what its properties are like.. but all it takes is just a single encounter in person to truly know what kyara is.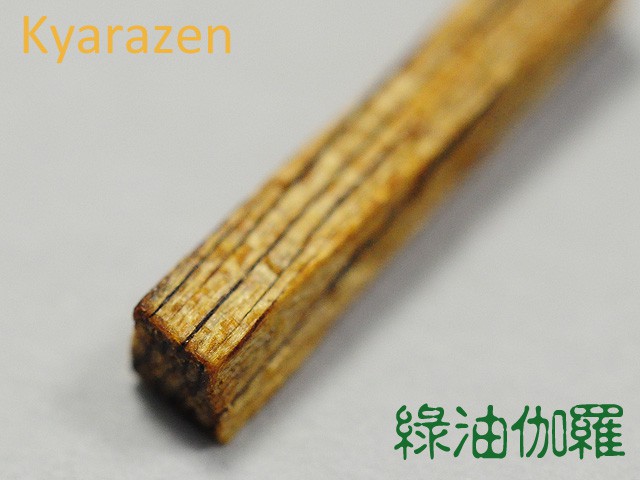 This is top grade green-oil kyara obtained from a renown incense company in Sakai, Osaka. Extremely well loved by many due to the clear, penetrating green oil kyara scent emanating at room temperature. Truly an experience of a lifetime.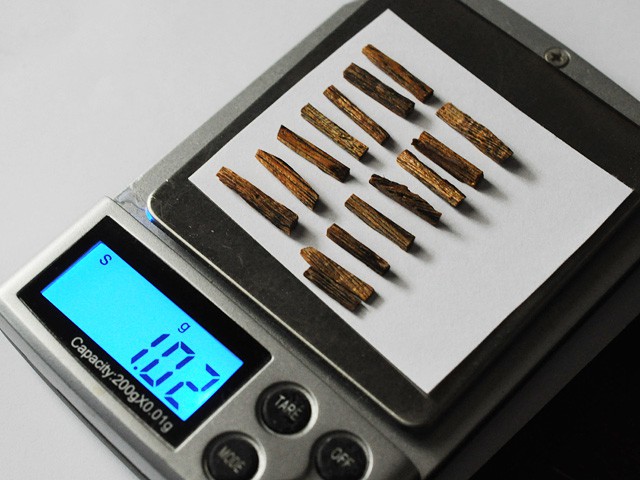 1 gram of this material was carefully spliced into 14 portions (average 70 milligrams/portion)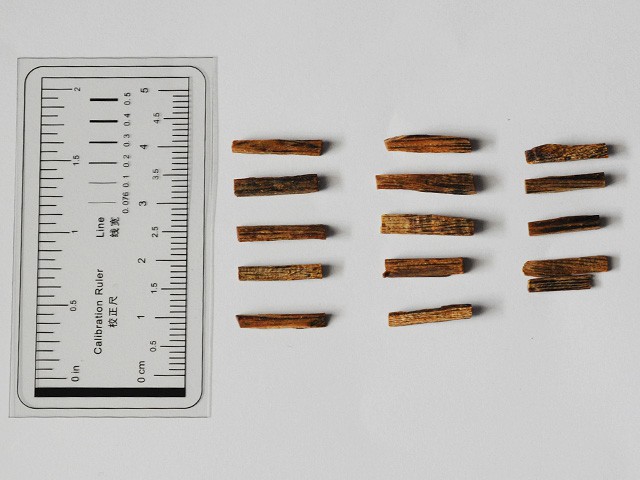 The written informations on KyaraZen is a culmination of years of passion and research, including trips to japan and other countries, local shops, translation and interpretations of foreign language materials, historical literature searches, irreversible combustion of precious woods and materials etc. The very small profits made from our Etsy shop will go towards offsetting hosting and website maintenance costs, and towards further explorations into obtaining new kyara/agarwood knowledge/informations that we will continue to share on KyaraZen for free.