In the recent years, there are many incense products on the market that are marketed as "kynam incense" or "kyara incense", of which many consumers are easily convinced to make a purchase without reading the fine prints.
It seems that the Japanese incense companies are the only ones making incense with kyara/kynam, with some sticks containing up to 50 or 60% kyara and costing up to tens of dollars per stick.
There are countless Chinese/Taiwanese incenses on the market that do not contain a single bit of proper kyara/kynam, although some of them can be rather excellent agarwood incenses in their own right.
Here are some interesting products :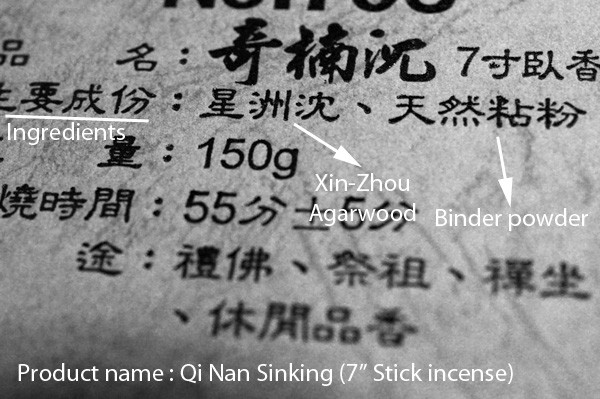 This is a fine product from a Taiwanese company, with the words "Qi-Nan" in the product name,
but it is made from Indonesian agarwood.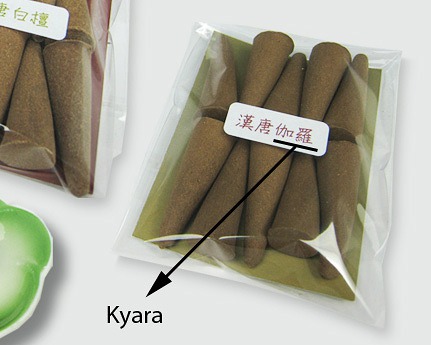 Another "Kyara" incense for ten dollars? (when kyara is hundreds of dollars/gram?)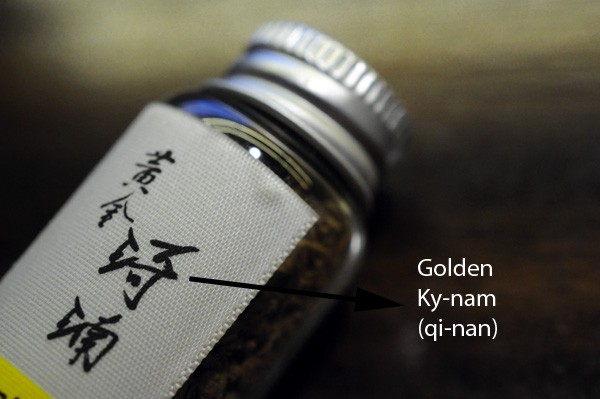 Golden Kynam, the label says, but the contents are pretty much kalimantan agarwood
or a mix, because the smell reminds me pretty much of Irian/Merauke agarwood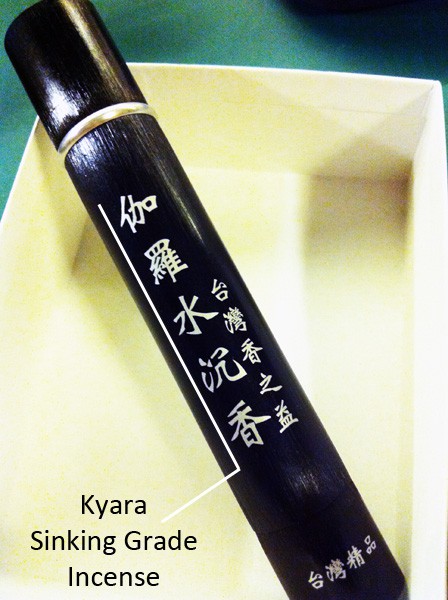 "Kyara" Sinking Grade Incense. When burnt smells pretty much like post distilled agarwood dust mixed with
some merauke agarwood powder. Even the incense stick is yellowish brown like merauke chips!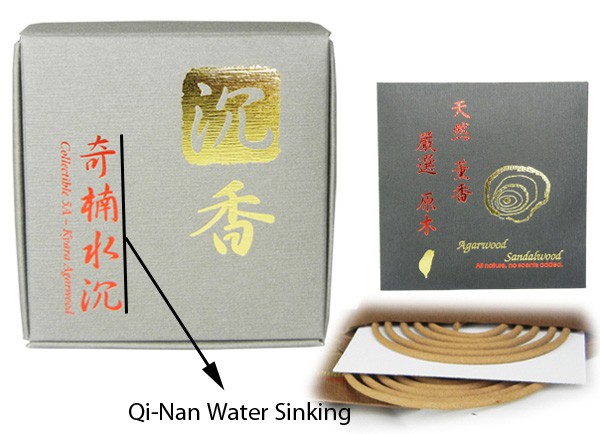 Kynam "Water Sinking" incense.  Very refined burn, with good vietnamese aloeswood content
but there is no kynam/kyara in it proper.
So the next time when you go incense shopping, read the labels, and be more rational, a box of incense sticks is typically 50-75 grams, a box of 48 incense coils is about 100 grams. With the price of kyara being exorbitant, even at 1% content by weight, do not expect a lower priced incense to be made with this material.