Apologies for the lack of updates for a while, Singapore was hit by some kind of bad haze due to forest fires in Indonesia, I hope the gaharu trees are still safe!! The haze was probably caused by oil palm plantation owners clearing land, forest or old plantations by setting everything on fire. Theoretically its efficient, it kills pests and bugs, nutrients are recycled, BUT.. it creates severe air pollution! Maybe someone should teach them how to achieve more complete combustion than such horrid smouldering that left us shrouded in a romantic yet not so nice smelling haze. (I wouldn't have minded a good gust of persistent gaharu smoke though!!)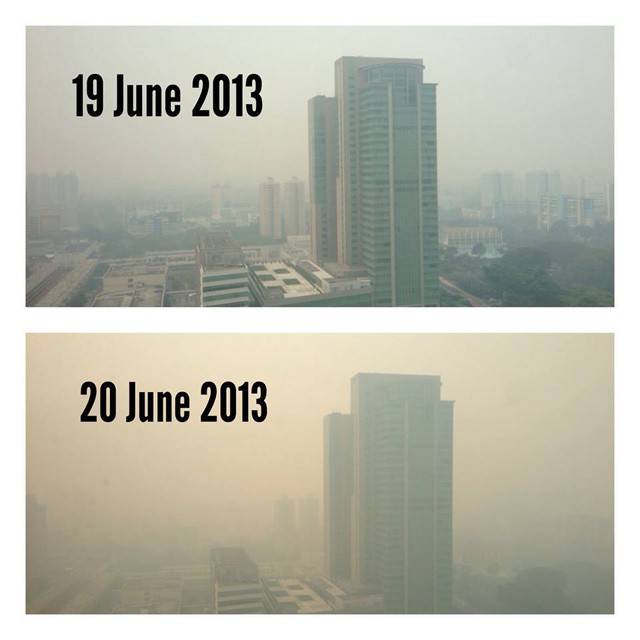 Amidst the bad air, I had made a simple mix of herbs for burning indoors in an attempt to get rid of the bad haze smell in the air, and also as part of therapy, using some herbs that benefits the lungs, and larger quantities of "yin" herbs to combat the "heat" from the haze.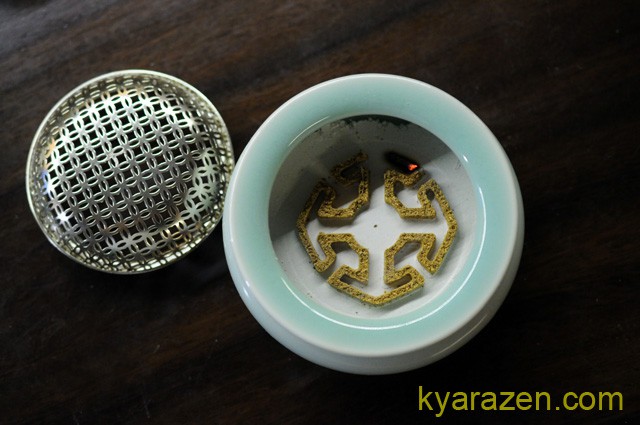 This raises a very major question if one's inquisitive enough. Is there a proper way to blend incense or are there concepts to be taken into account whilst putting ingredients together? It is not uncommon to see attempts in creating incense by adding a huge mish-mash of everything possible! I've seen some people make incense sticks and kneaded incenses with up to 30 components! There are also possible preferences of people to put the rarest and the most exotic components such as expensive agarwood, musk, and all the luxurious substances together believing that this is the only way to make good if not the best incense! If you have seen a few articles back, there's a saying that the ultimatum in the way of incense, is to be able to craft a beautiful scent from the simplest ingredients possible. This means that in an incense blend, it is not suppose to have each individual components sticking out like sore thumbs, but instead a synergistic augmentation of scents, tastes and medical properties, and the possibility of creating an entirely new olfactory note!
There is also a western saying "Too many cooks spoils the broth!". One should avoid having too many components, and too many dominant ones in a mixture or blend, because there will be confusion, overlap, muddiness, lack of clarity, and no direction.
So how do the Chinese historically go around this problem? The Chinese Medicine concept of 君臣佐使 is employed here.

Basically, whether it is medicine or incense, the artisan/craftsman imagines the herbs and incense components he is going to use, to be part of a traditional chinese court. There can only be one leader/one monarch, whom will be primarily supported by his ministers, and other aides and envoys to fulfil the minor roles. As such, a dominant herb is decided to be the leading scent, with its potency and scent profile augmented by selecting a few other herbs that does not diminish the dominant one, followed by a myriad of others that balances out the incense, fulfilling short comings etc.
The Chinese are also known to be fond of using odd number of herbs, as odd numbers are considered to be "yang" in nature, and incense on the overall, is "yang " in nature as well. It is not uncommon to find 1 monarch, 3 ministers, 5 aides and 7 envoy herbs etc.
Food for thought, Baieido's core formula for their premium incense series, i.e. Koshiboku, Koh-en etc, is a 9 component formula of : Aloeswood (or kyara), Sandalwood, Cinnamon, Camphor, Spikenard, Star Anise, Patchouli, Costus root and Clove. Do you think this formula follows that of a 1:3:5 mixture? Well, it is debatable, but it is definitely clear, there is definitely only one monarch, the lovely aloeswood or kyara, and if you have burnt these incenses before, you may speculate that sandalwood, cinnamon and camphor to be ministers.
Another very important aspect is the taste. The artisan has to decide for himself, what he intends the incense to be like in terms of taste. Should it be sweet and cloying? or Bitter with a hint of sweetness? Sour and salivating? Savoury and salty? Intense and spicy? Once decided, each herb to be used has to be understood and analysed based on their own tastes, whether the herb will augment or impeded the final taste is important. In the picture below, the red arrows represent "augmentation", whilst the blue arrows represent "curbing".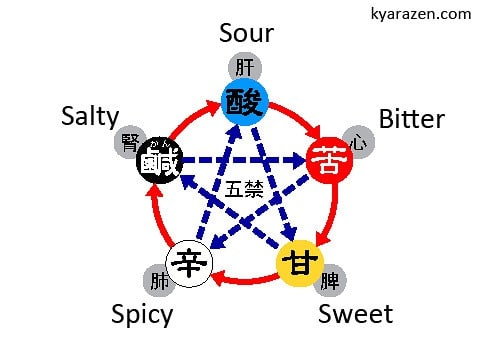 Well, I hope it is not too overwhelming, but there is definitely many parameters of consideration in incense blending, it is not an easy process. Once a state of harmony is achieved, with the right ingredients, a beautiful, timeless masterpiece can be created (doesn't seem to happen very often though! given the large amount of "average" smelling incenses on the market these days…).