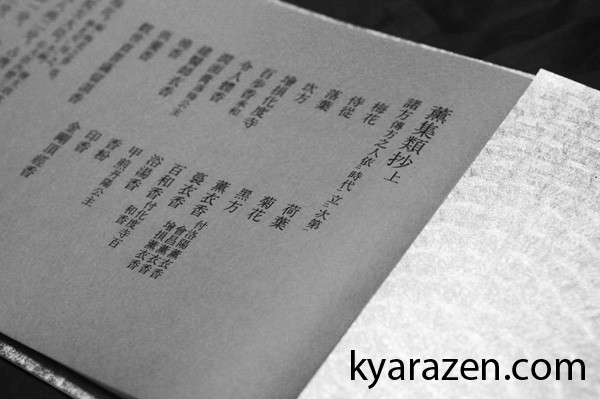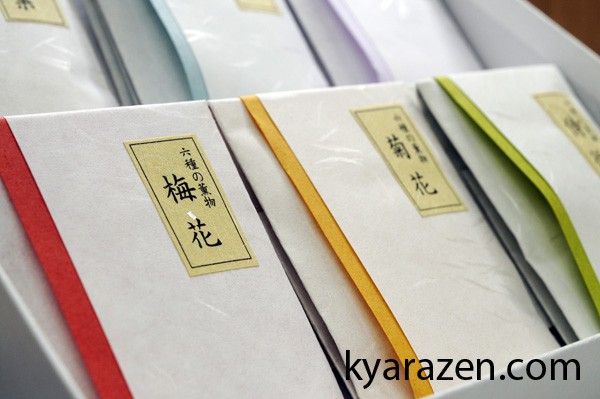 Kneaded incense was thought to be brought into Japan by Buddhist Monk, Gan-Jin around 750 AD. From its introduction in the midst of the Nara Period (710 AD to 794 AD) to the Hei-an Period (794-1185), kneaded incense gained immense popularity and it was the norm for the rich and noble to take part in elaborate incense crafting activities, contests, producing a myriad of kneaded incenses for various seasons, and even some, for scenting their clothes.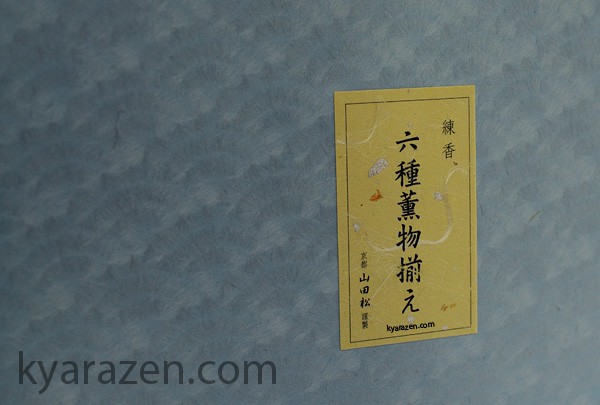 The Mukasa no Takimono, a famous set of six kneaded incense categories, dates back to the Hei-an Period, with each category related to the seasons, and striving to create a certain impression or imagery.
The Six categories of the Takimono are :
Baika (Plum Blossoms) – Spring, the touch of plum blossoms
Kayou (Lotus leaf) – Summer, the fragrance of lotus flowers
Kikka (Chrysanthemum) – Autumn, the scent of dewdrops
Rakuyou (Fallen Leaves) – Late Autumn to Winter, the expansive feeling of walking in an ancient cypress forest
Jijyu (Chamberlain) – Winter, creating a fragrance of variations with a familiar sensation
Kurobou (Black Place/Dimension?) – Winter or All seasons, a feeling of closeness, warmth, nolstalgia.  A celebratory incense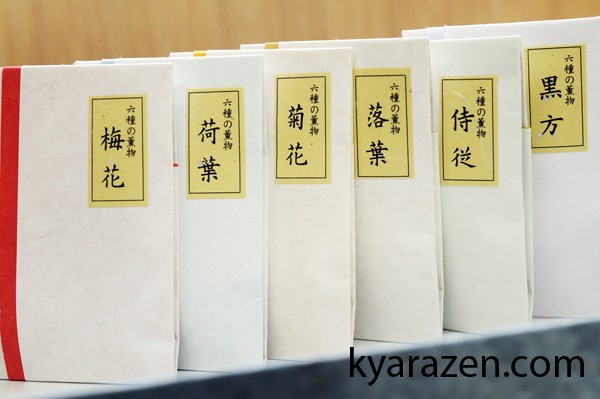 Listed here is one of the more common recipes for each of the Takimono incenses in percentages. There can be variations if one follows the recipes of a different school, or a different historical record, but many are  just light differences, but yet still adhering to the traits of the particular category. Some recipes can vary just by 1 or 2 % of a certain constituent, which is rather impressive that the people during those times had such good sensory acuity for fine differences.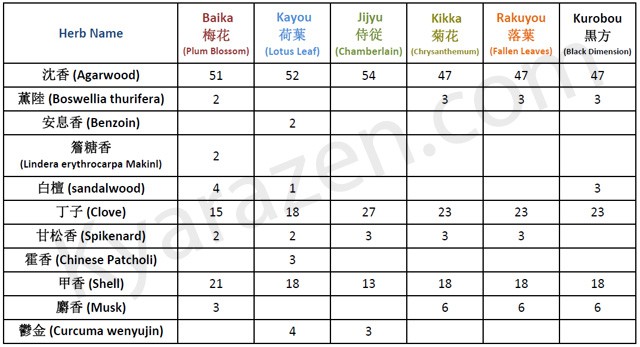 Worthy to note too, these kneaded incenses contains almost 50% high quality aloeswood, and 3-6% musk, and thus can be quite pricey to re-create. This is one of the reasons for the high prices of Takimono kneaded incenses from reputed companies, apart from the aging steps and careful storing. The other ingredients will be described in detail once I have a page on incense ingredients and herbs ready.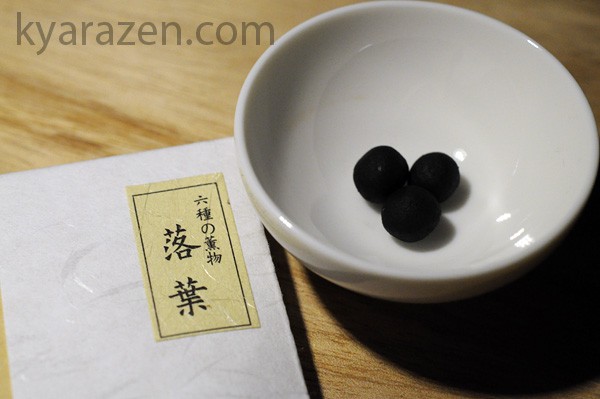 These kneaded incenses are sometimes made only during a specific season if one is really strict with the "Way of Incense", and the little kneaded balls, through storage, should not dry up, not even after years. A proper kneaded incense ball should be soft and moist, yet not it does not stick to your fingers. If one's kneaded incenses dry up, it is possible to pound them with some honey and re- shaping the little balls by hand. There is some mention of people using japanese sake or wine to re-hydrate neri-kohs, but it is not a very good idea due to the scent altering properties of wine.