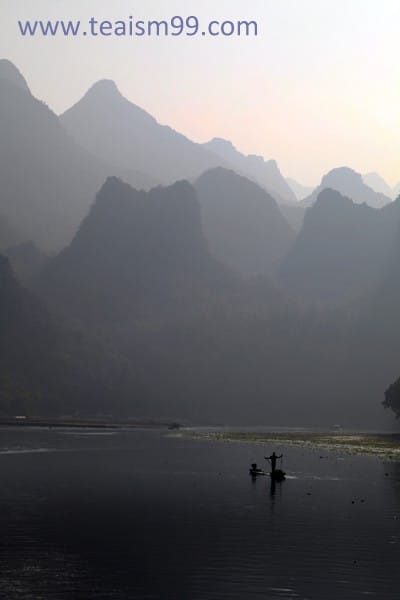 It wasn't easy convincing Mr Teaism to write about tea and tea culture online. At least I think I tried, and many other people too had been encouraging him to, and so he finally agreed!
Mr Teaism is a Crouching Tiger, Hidden Dragon in Tea, especially that of Pu-Er Tea and Yixing Purple Clay Teapots. No one would have ever expected that in a discrete location in central Singapore, one can find immense mountains of top quality selected Pu-Er tea cakes all in careful sealed storage (over 200kg), and many hundreds of select Yixing Purple Clay teapots of different sizes, designs, different clays, makers etc, definitely more than what many local tea shops would have.
An extremely humble and private hobbyist, perhaps when the time is ripe, we will get to see pictures of all the wonderful things he has in his collection, that I have seen in person myself, and now, awaiting for him to be ready to share with the rest of the world in pictures. (p.s. he's an excellent and dedicated macrophotographer too).
Both Teaism and his tea master, Mr E, are amongst the top tea connoisseurs in this region. Their approach to tea, is similar to my approach in incense and fragrant woods, direct experience, countless experiments,  intense research, consolidation and rationalization of information from all sources etc. They are the only people I know, whom had followed tea meticulously for the past few decades, observing and tasting how different teas evolved in production through the years etc, i.e. how was Da Hong Pao (Big Red Robe) made in the 80s, how it tasted like, and how production changed in the 90s and to recent years what was being used to substitute etc.
Many other people, traders, tea drinkers, buy their pu-er teas "aged" by others, or said to be "aged" etc. Teaism and Mr E listen to no stories, they bought new tea right from the beginning since the 80s till now, and aged it themselves in sealed storage, and constantly monitoring the changes over the decades, allowing them to formulate new understandings.
His website, www.teaism99.com , is non commercial in nature, and is similarly aimed at educating others by sharing direct experiences, knowledge and understandings, for the cost of nothing. I'm fervently looking forward to his new posts, and if you are a tea hobbyist, that you will enjoy his website too.