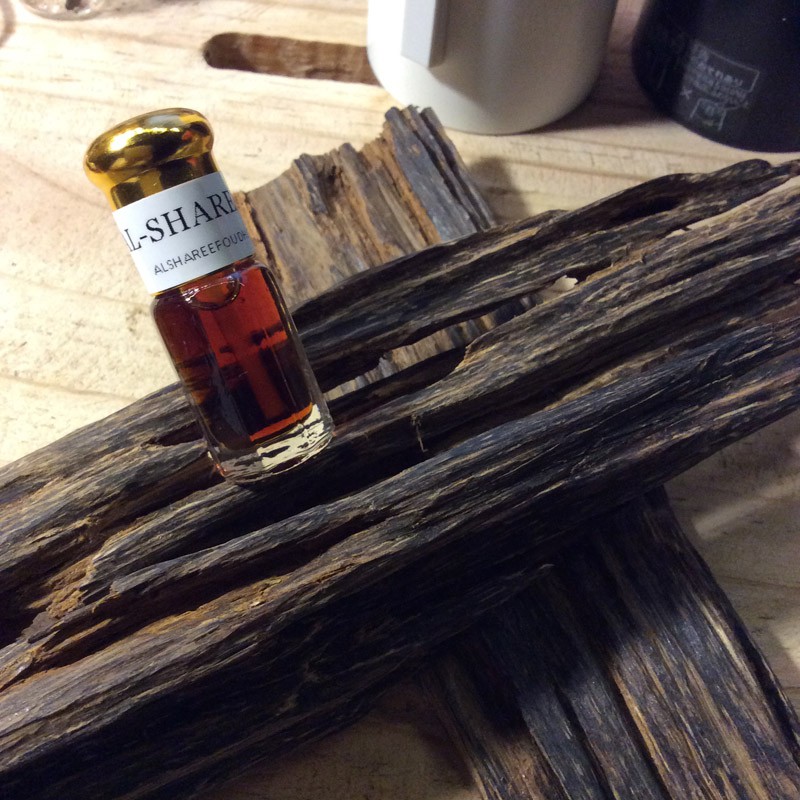 Ever since a few years ago, Oud had become the buzz word in western perfumery, all the major western perfume houses now carry different "oud" products. I had friends that would ask me from time to time to check out this "oud spray" or that "oud eau de parfum", and I would respond like…. thats not really what oud is!
Oud has its history, its roots, its tradition, its relation to religion, its "sanctity". It is the same as Kyara, having its oriental history, roots, tradition, usage etc. Nowadays, everyone is going kyara this and kynam that, in mainland China or in Taiwan, people are re-canonizing "kynam" and redefining it so that the loose boundary can aid profits.
I do apply tiny bits of oud daily from different sources, origins and vendors. There are days when acquaintances ask me if I had spilt some artificially flavoured apple syrup on myself, or if I had stepped on cat poo, sat on a jackfruit, slept on a haystack, applied lots of band-aids, slipped in a puddle of Dettol etc. Nope, nope, nope, and nope. I was just wearing some "oud". The face of "modern" oud is quite novel perhaps. To my oriental incense palate, many modern ouds i had sampled are bright, uplifting and loud, shimmering like a piccolo in a vast empty concert hall.
What surprised me about Alshareef II was that it was a symphony of strings, from the violins to the double basses in full frequency spectrum, the very heart of an orchestra. On first whiff, it was as though a tenor ran up my nose and sang at the top of his voice "OUD!!!!!!!". There is absolutely no pretense to this oil, it does not hide behind a bouquet of flowers, it does not sell itself as a fruit juice, the smell of this is simply Oud in a classical way.
In its olfactory profile, it treads gently on the fence of many things, with a subtle hint of ripe cheese sitting on a metal serving plate giving it an Assamese impression, bursting ripe succulent fruits giving a subtle appearance of a soaked cambodi, a lush youthfulness reminding of thai, and a dry down of silky sumatran. It teases my senses and takes me to many places, constantly re-engaging me in an alluring way. So what was Alshareef II made from?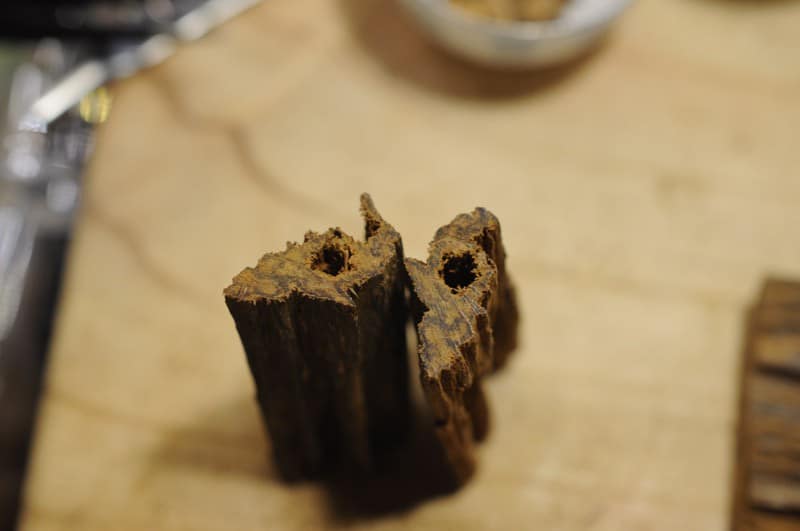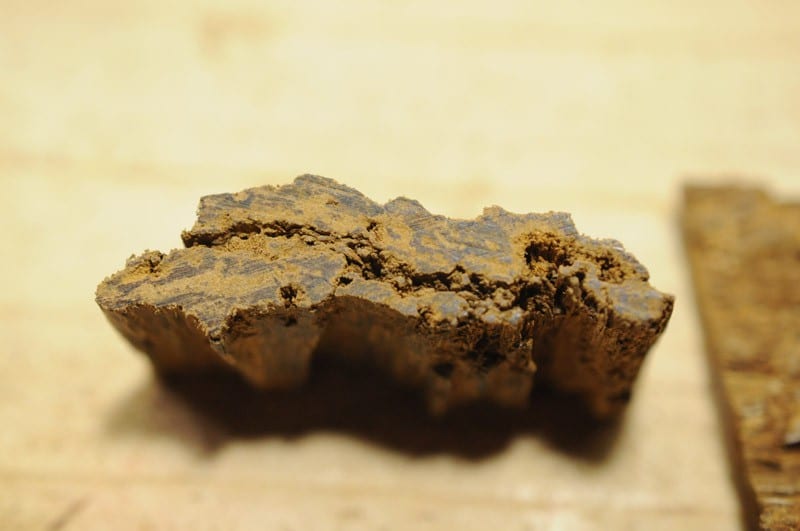 Cracks in the heartwood with compaction over time, together with fibre breakdown. Interspersed between the resinations are golden wood fibres that do contain some oil, in combination, giving a complex and delightful heated profile.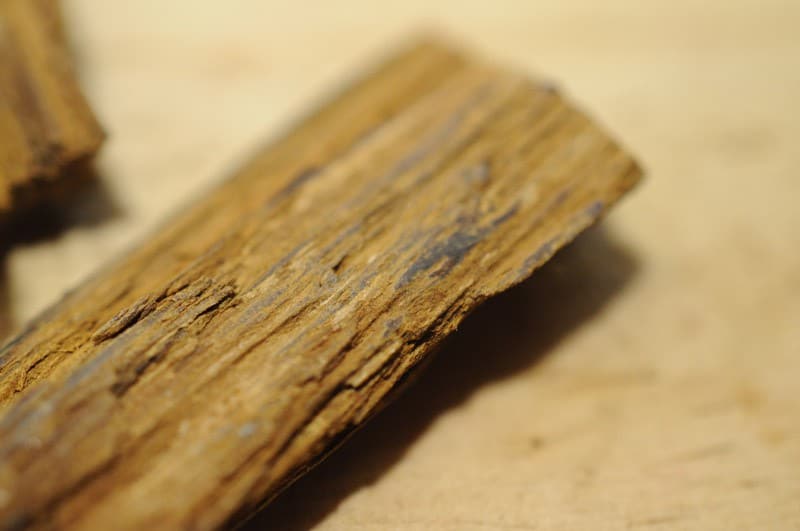 Whilst many woods come with streaks of whitish fibres, this wood comes with orangey brown fibres, oil rich, and showing signs of degradation. Just beneath the fibres is lovely dark resin.
In my collection of fragrant woods, there is a precious block of north malaysian heartwood that I cherish tremendously, it is one of the very few woods, when heated, reminds me of oud.  This wood probably came from a huge wild tree over a century old, as the heart of the tree starts to rot and crumble, together with the compaction with the tree's growth, there is a detectable hint of "barnyard", notes that are given off when wood fibres of the agarwood tree ferment, in this case, not in pots or plastic tubs, but in the heart of the living tree. When I found out that Alshareef II was made of north malaysian woods, I knew it was definitely from this type and class of material. The raw wood is not easy to come by, not to even think of putting it into a distillation pot! This is not your typical "malaysian oud", instead the scent of the very heart of this oud, reminds me of the core of the classical and famed early generation Kalakassi 80 from ASAQ.
I'm actually ready to "canonize" Alshareef II as a classical oud scent. If anyone in incense class were to ask me, what is the smell of that mythical and historical oud, I think this oil makes the cut to be shared. Definitely a timeless scent, despite being only recently distilled, the smell of this may indeed be close to what people in the middle east had been using centuries ago.
P.S – In case anyone thinks I'm doing advertisements etc……….. no I'm not! There's no money involved, and if I were to be interested in advertisements, there would have been lots of ads on my page!