A super long over due article! But mainly because I was waiting for survey results/replies from people.
Many months ago, I held a free tea sample give away, a sample set that consists of 4 teas, 5 grams each, sent out at no cost to the recipients, only with the request that they fill in a survey at the end of the tasting. Approximately 30 sets were given away, and only 15 survey respondents. Since the survey is almost anonymous, I have no idea whom did or did not do the survey, but nevertheless, I'll explain why I had conducted this experiment and the results.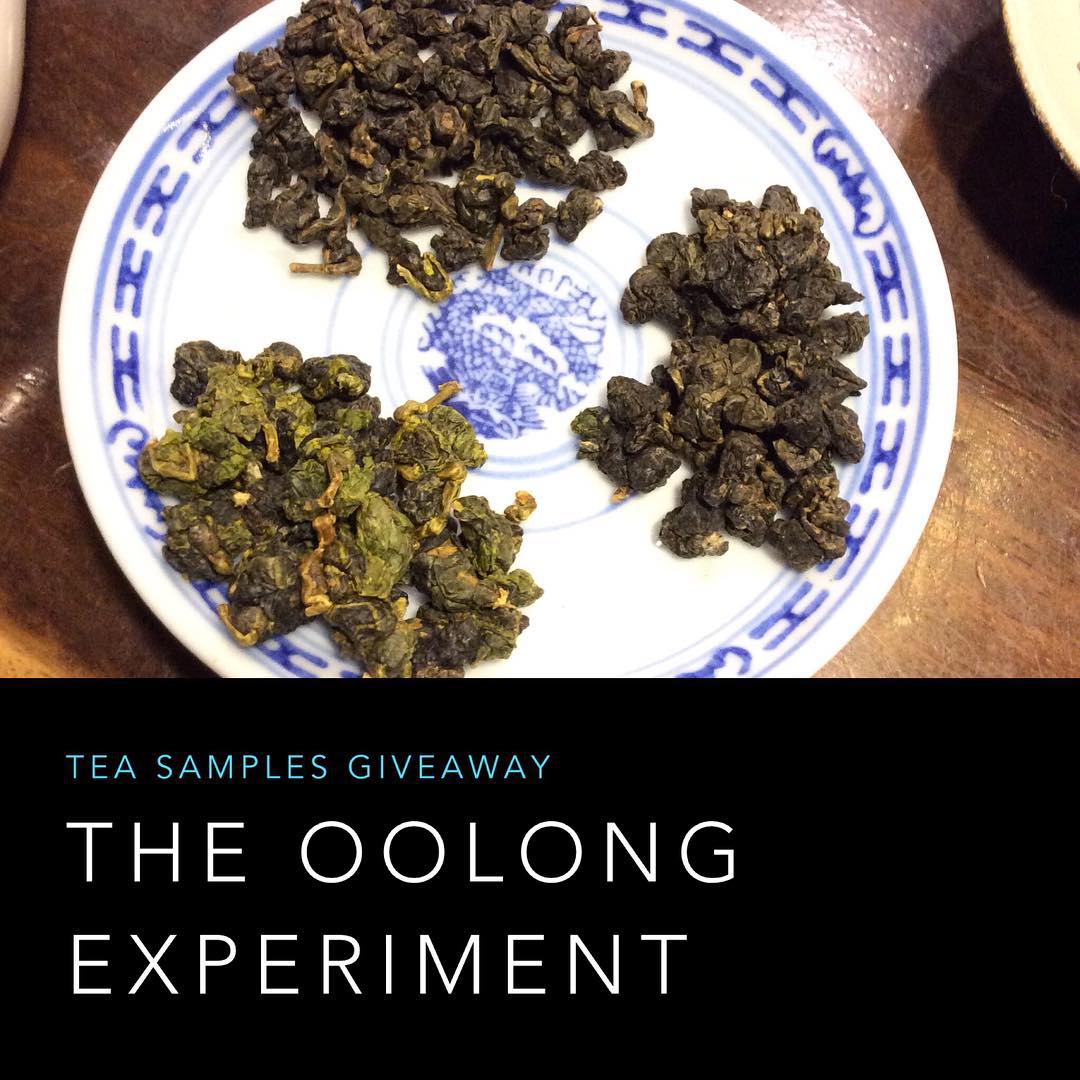 Early this year, I had received a tea sample from a local friend, and upon tasting it, I was surprised by how traditionally roasted the tea was, something that is hard to come by in modern day. Being a fan of roasted and mid oxidation teas, I had to find out the source of the tea so that I would be able to procure more. This was how I became acquainted with brother Chen, and eventually visited him in Taichung half a year later. He owns and manages a century old tea garden in Lugu (Deer Valley), Nantou County in Taiwan, the home ground of the historical and traditional Dong Ding Oolong, which was often crowned as the "King" of Teas hailing from the middle of Taiwan.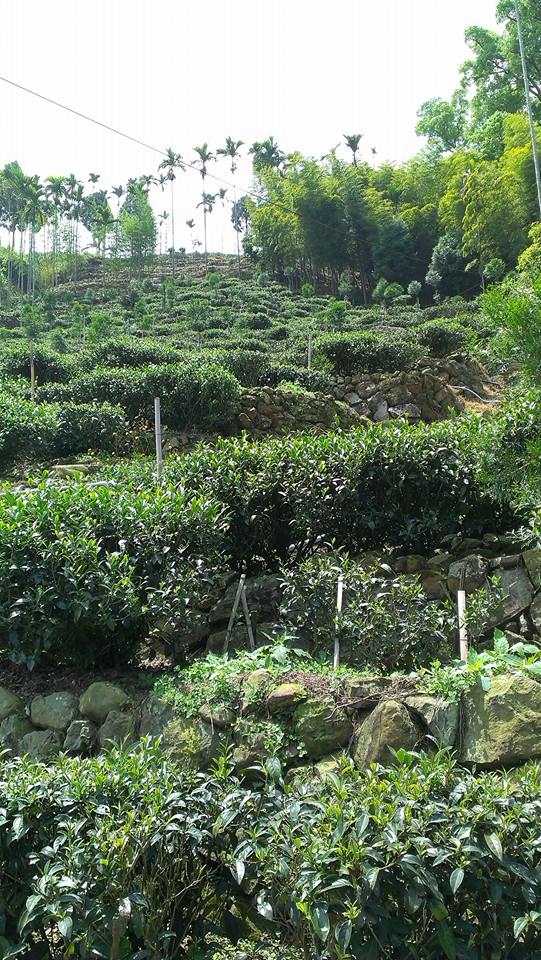 Lots of Old Tea Bushes in Chen's Tea gardens!
Why was I compelled to carry out an experiment on my own costs, and to the extent of writing an article? I have almost never done so for most of the other teas I had drank/procured, not even the stellar ones. The reason was because after having met Chen, and seen his efforts in Organic farming and methods in tea processing, from leaf to final product all in-house, and his clear and strong motivation to preserve the exact historical and traditional Dong Ding Oolong, despite needing up to 3 times the effort and time to make, it was imperative to find out if whether the end consumers to really appreciate his products based on the taste.
Taiwanese teas had been plagued with the use of fragrance additives, cultivars used tended to be the fast growing ones with huge yields, i.e. Four Seasons varietal (seven harvests a year), Jin Xuan varietal (five to six huge harvests), or even imported from Thailand, Vietnam etc. And it can be surprising that these sort of lower quality teas sell pretty well, both within Taiwan and also in the rest of the world! Would you be surprised to know if a tea, made of the slower growing and authentic varietals, carefully processed and roasted, taking many times the effort as compared to big industrial factories, doesn't sell for very much more expensive?
I was seriously worried about Chen in some way or another. Would preserving tradition be like the myth of Sisyphus, pushing a huge rock up hill with tremendous effort which would eventually be in vain? I need to find out.
___________________________________________________________________________
A Brief History of Dong Ding Oolong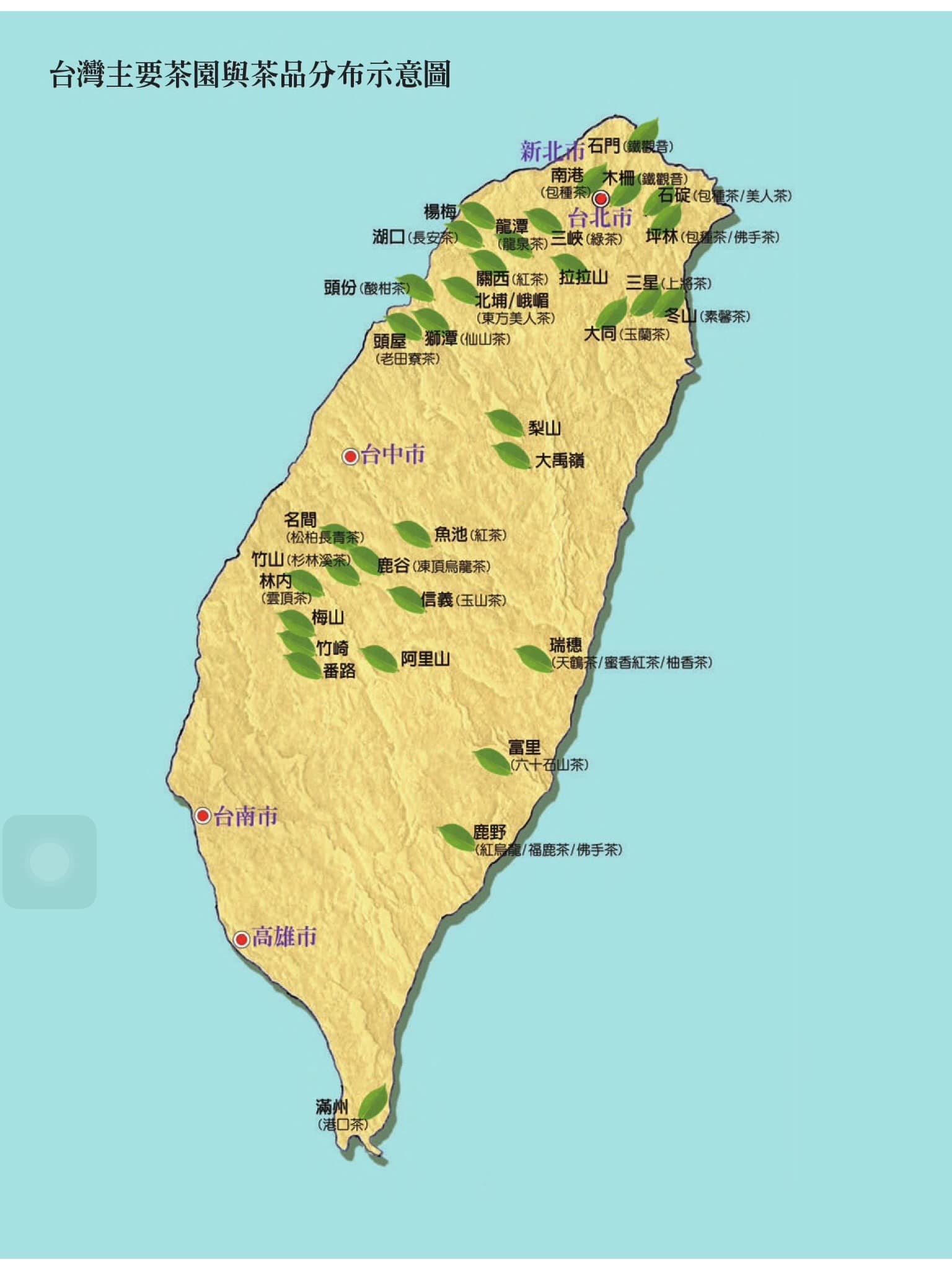 Dong Ding Oolong 冻顶乌龙,otherwise known as Frozen Peak Oolong, hails from the Middle of Taiwan, at Deer Valley in Nantou County.
The elevation of the gardens there range from 600 to 1200 metres, generally hilly with the tea growing on slopes.
There are at least 2 versions of how Dongding Oolong came about, one, that in 1855, Qing Dynasty Xianfeng Year, 36 green heart oolong (Qing Xin Cultivar), were brought from Wuyi Mountains in Fujian, back to Deer Valley by a man called Lin Feng Chi. On the other hand, there is an older record, that in Qing Kang Xi era, 1684, recorded in the Su family ancestral records, tea was already planted in Dong Ding. The historical, and classical Dongding tea was a tea made from the Green Heart Cultivar, picking one half open leaf with a fully opened 2nd leaf, 25 to 35% oxidized, rolled into half wiry ball shapes, or full ball shapes in modern day, and roasted with longan wood charcoal, with repeated tea restings and mild roastings until it is ready for market. The brew of the tea is known for its strong Throat feel, 喉韵, and decidedly processed for this characteristic. The fragrance is deep, with hints of osmanthus, the brew requiring to fulfil five characteristics, sweet, fragrant, pure, thick, smooth to be a good DongDing oolong. This is challenging to achieve, and many tea plantation owners today prefer to go towards "greener" processing methods, faster, less effort, and more popular with the Chinese Market, whom are the largest consumers of green tea in the world. The traditional Dong Ding Oolong is sometimes sold under the name of Hong Shui Oolong.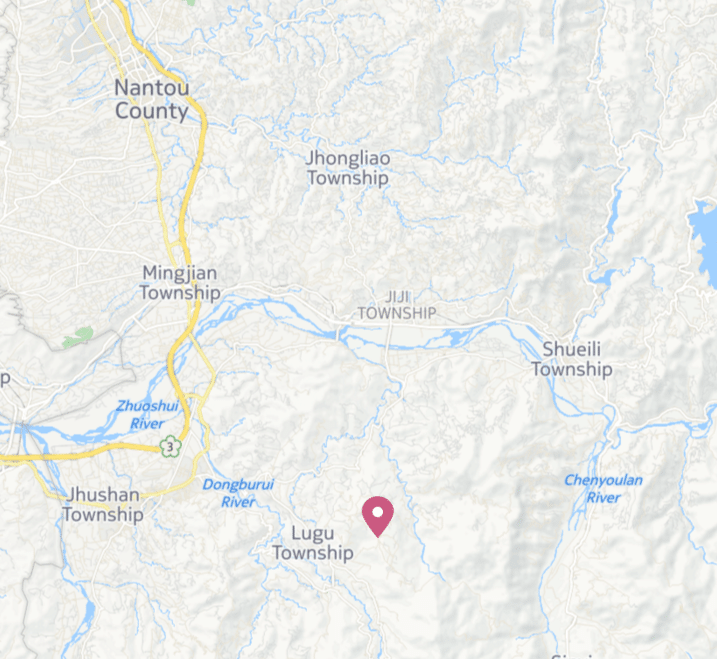 The above marks the location of Chen's Century Old Tea Garden in Lugu Township.
In the 1910-20s, Chen's Great Grand father established the tea garden and was engaged in the efforts of promoting Dong Ding oolong.
Towards the 40s, Chen's Grandfather took over the garden, and developed tea processing techniques further, encouraged the use of bean husks as fertilizers for the tea plants, the tea plantation was also ploughed deeply so that the tea trees and plants can have deeper roots.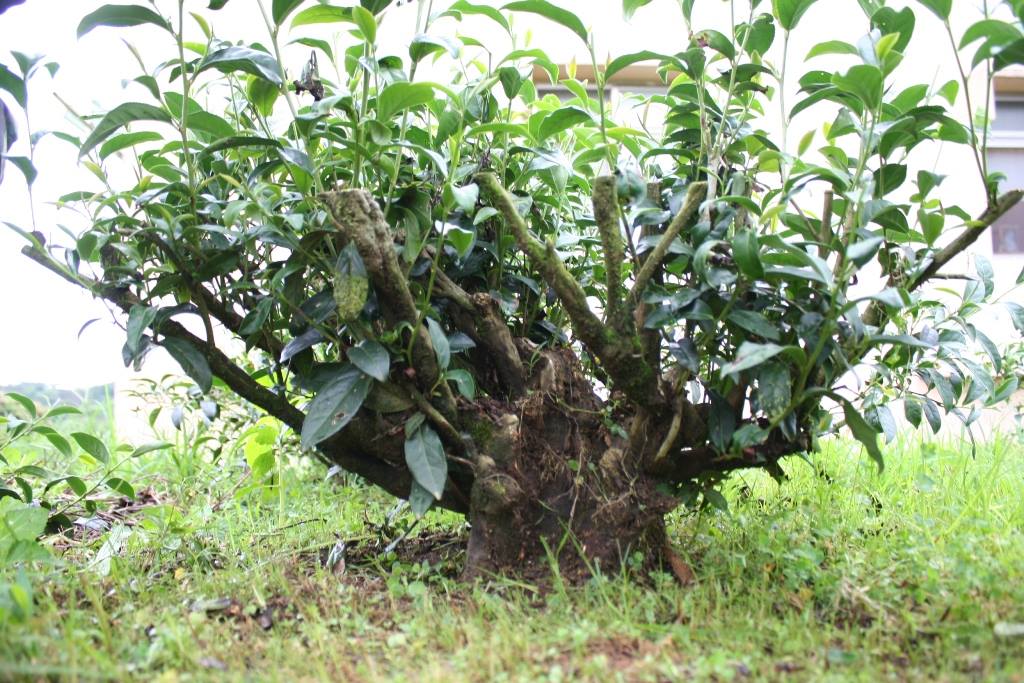 Century old Tea Bush.
In the 1980s, Chen's Father was summoned back to take over the tea gardens, and using the techniques passed on in the family, the teas produced had won first prize in many competitions. With his father's passing in '99, the gardens were passed to a relative to manage (not so well managed), until a few years ago, when Chen had decided to leave his stable job and career, to work on re-establishing Chen's family Dongding oolong tea to its former glory. He adheres only to strict traditional methods passed on in the family, for the proessing of the tea, only using organic farming methods and fertilizers, no pesticides, and pure origin, all the material from the right varietal, all from the same gardens, seasons, without blending or mixing in inferior leaves from else where. This is as close as you can get to a "pure origin" tea.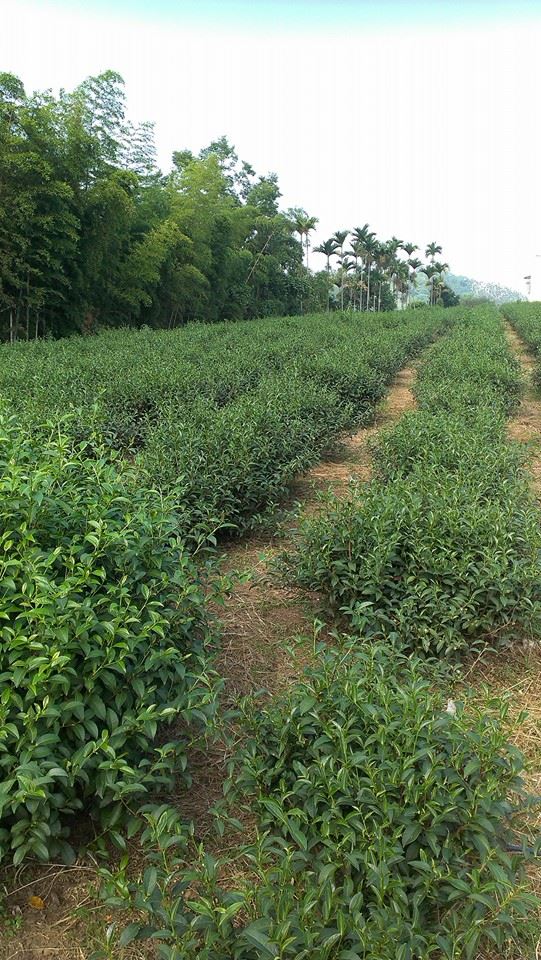 Rows of Tea Plants on the slopes~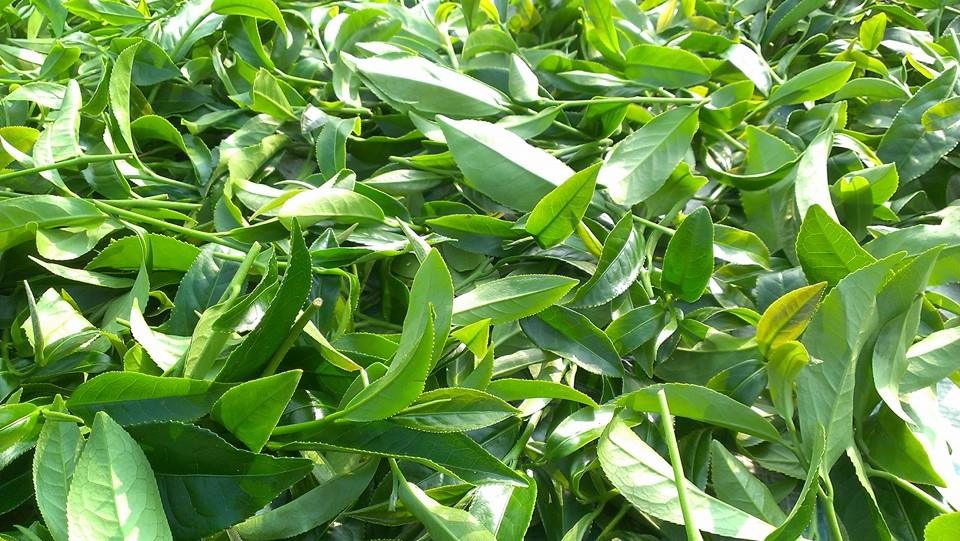 The Green Heart Oolong Cultivar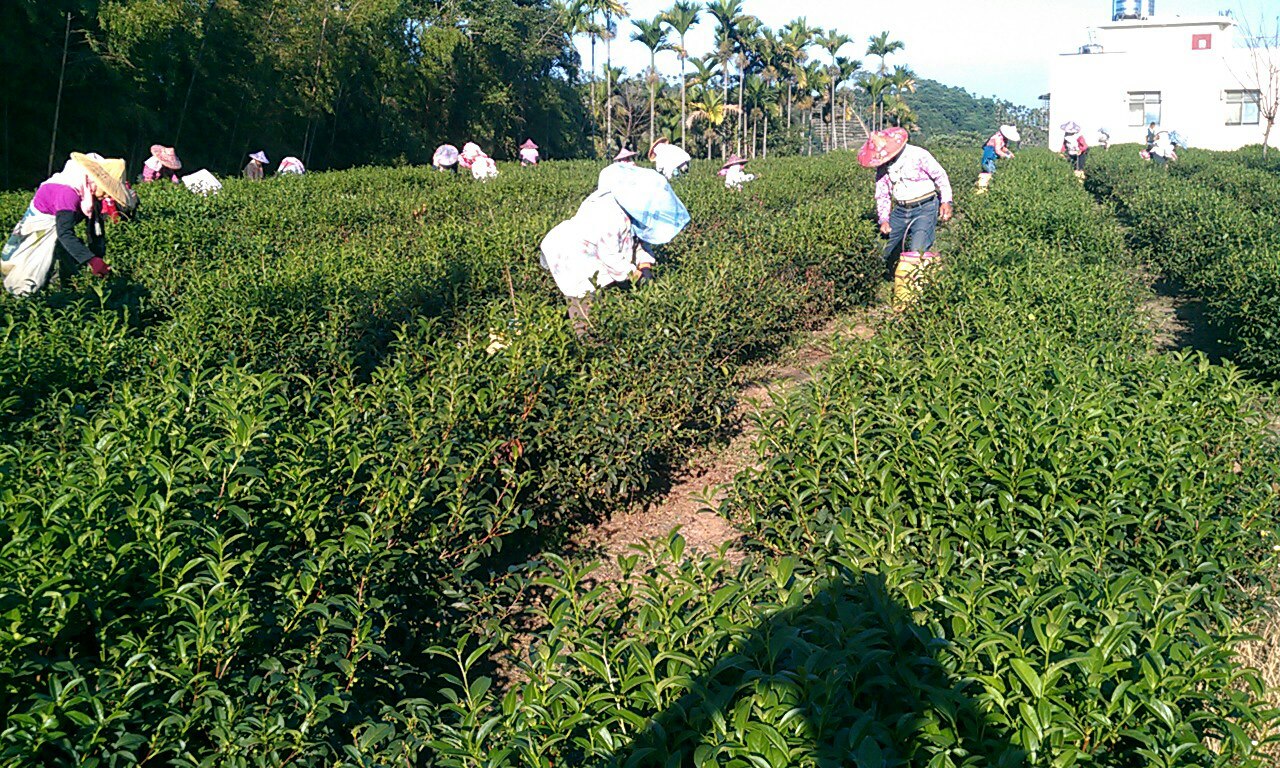 Harvesting time! Hiring the services of a group of professional tea pickers to do the job.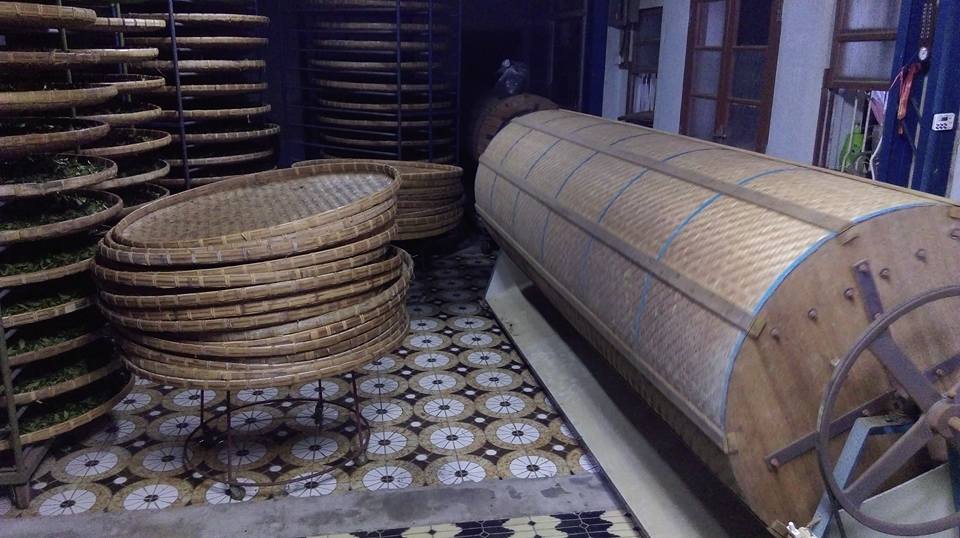 Traditional Equipments Used in Processing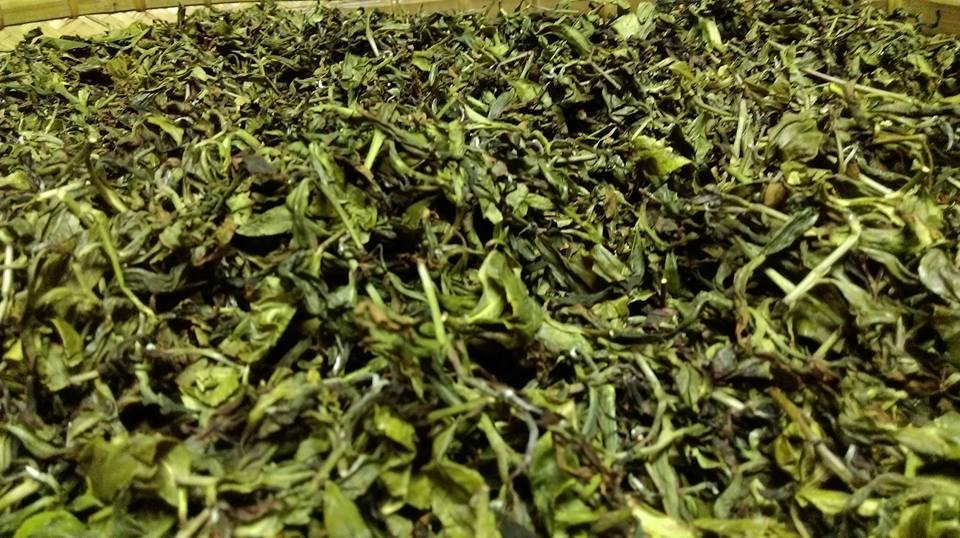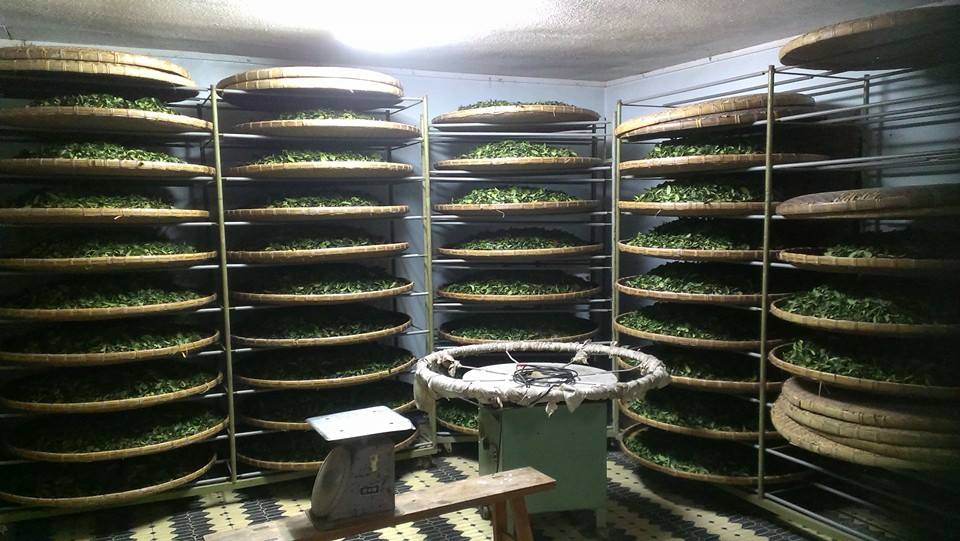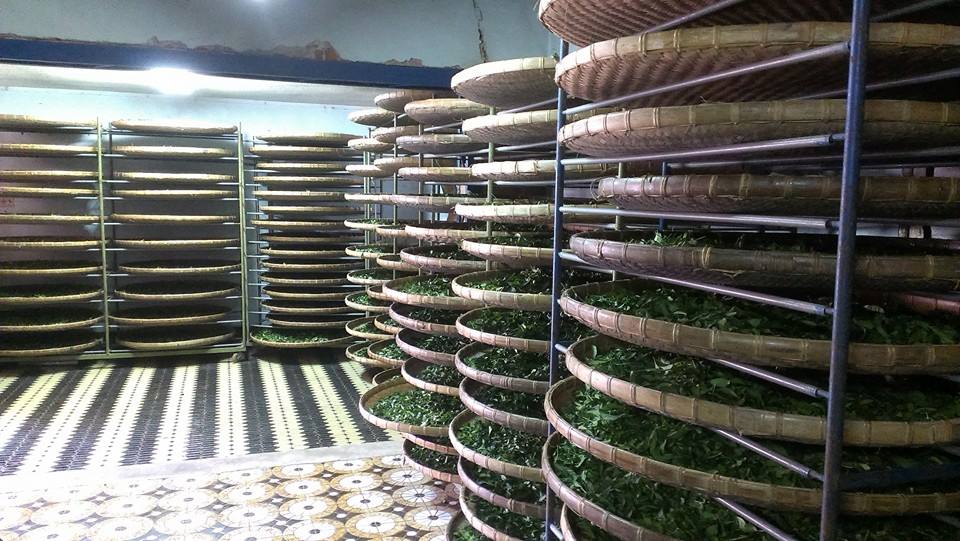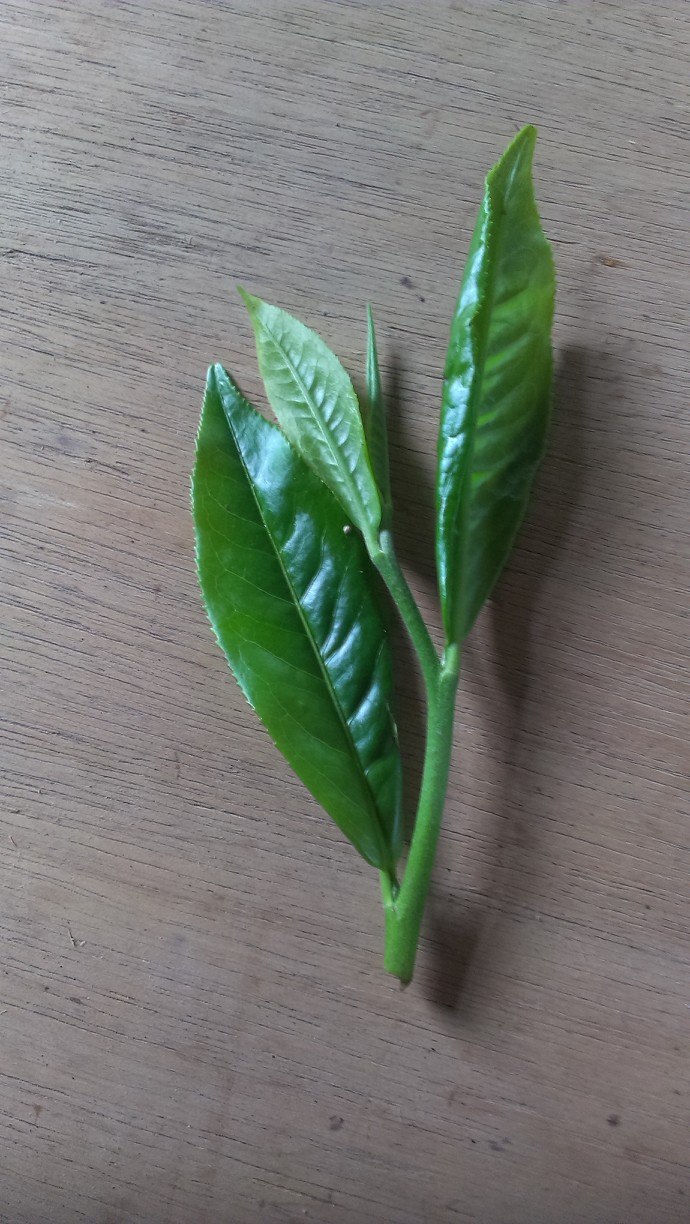 Green Heart Cultivar!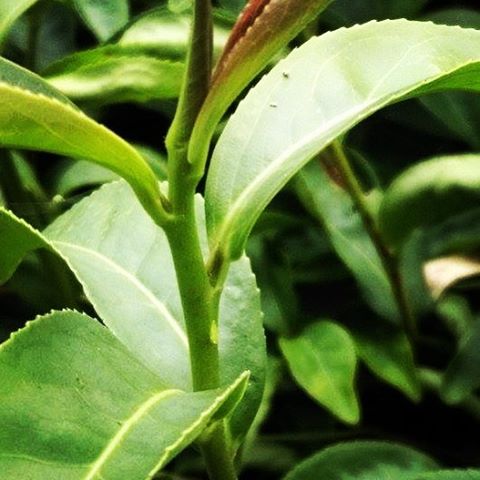 Allowing the Aphids to bite the tea leaves, this results in the bitten spots oxidizing, giving the leaves a honeyed aroma! It is difficult, if one uses pesticides, no aphids will come. Aphids will also reduce the yield, and after the leaves have been bitten, they have to be harvested before any rain comes, of which the unique honeyed aroma will be lost.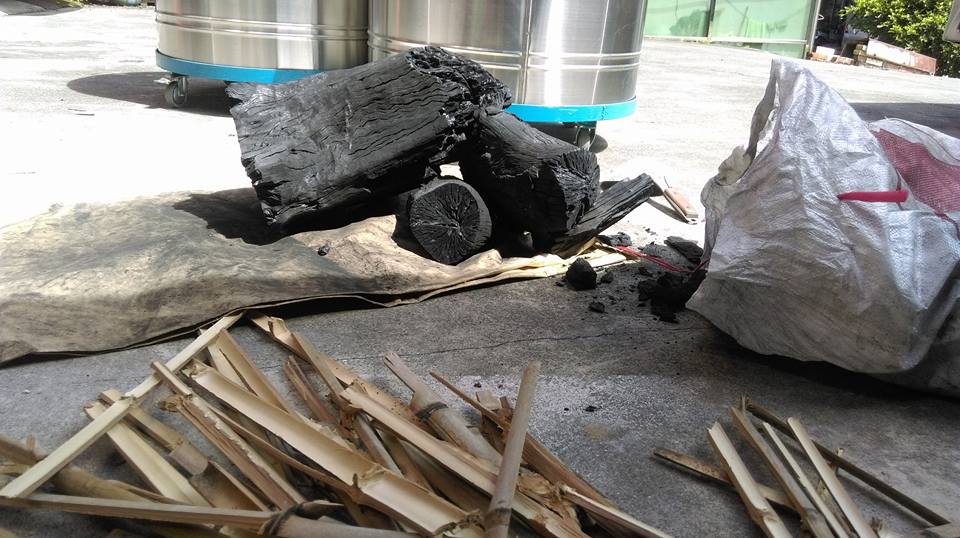 Only the best, big longan wood charcoal logs!
Building up the fire to turn the coals red hot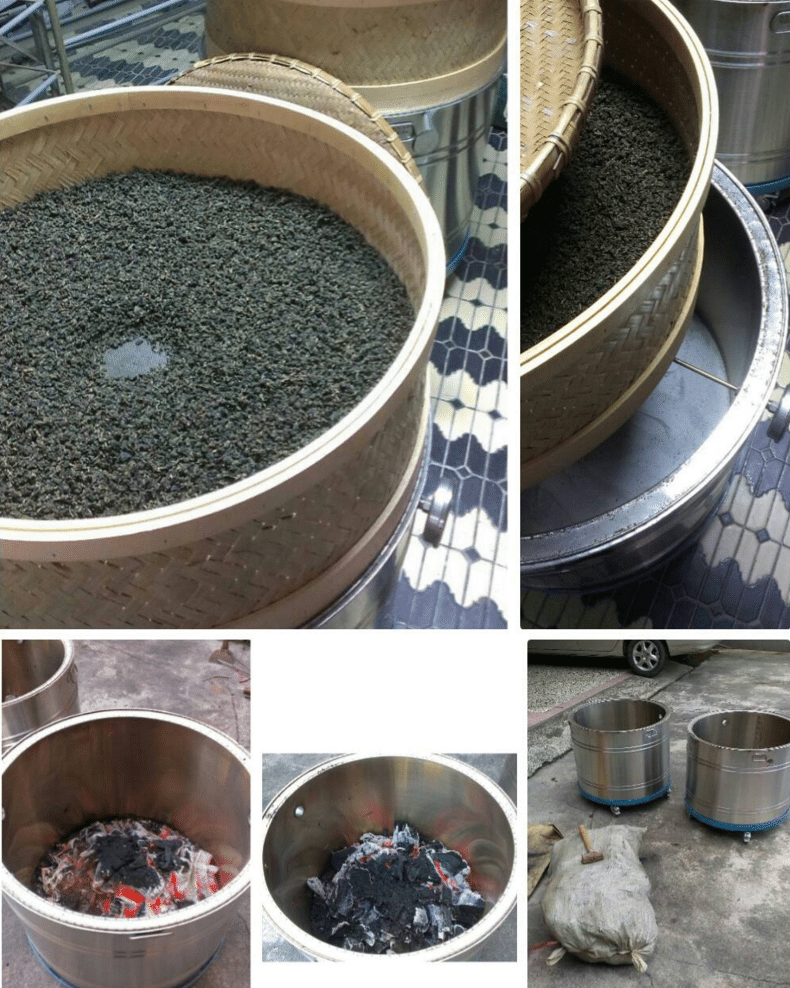 Roasting in Progress! Yin Fire, Yang Fire methods are combined.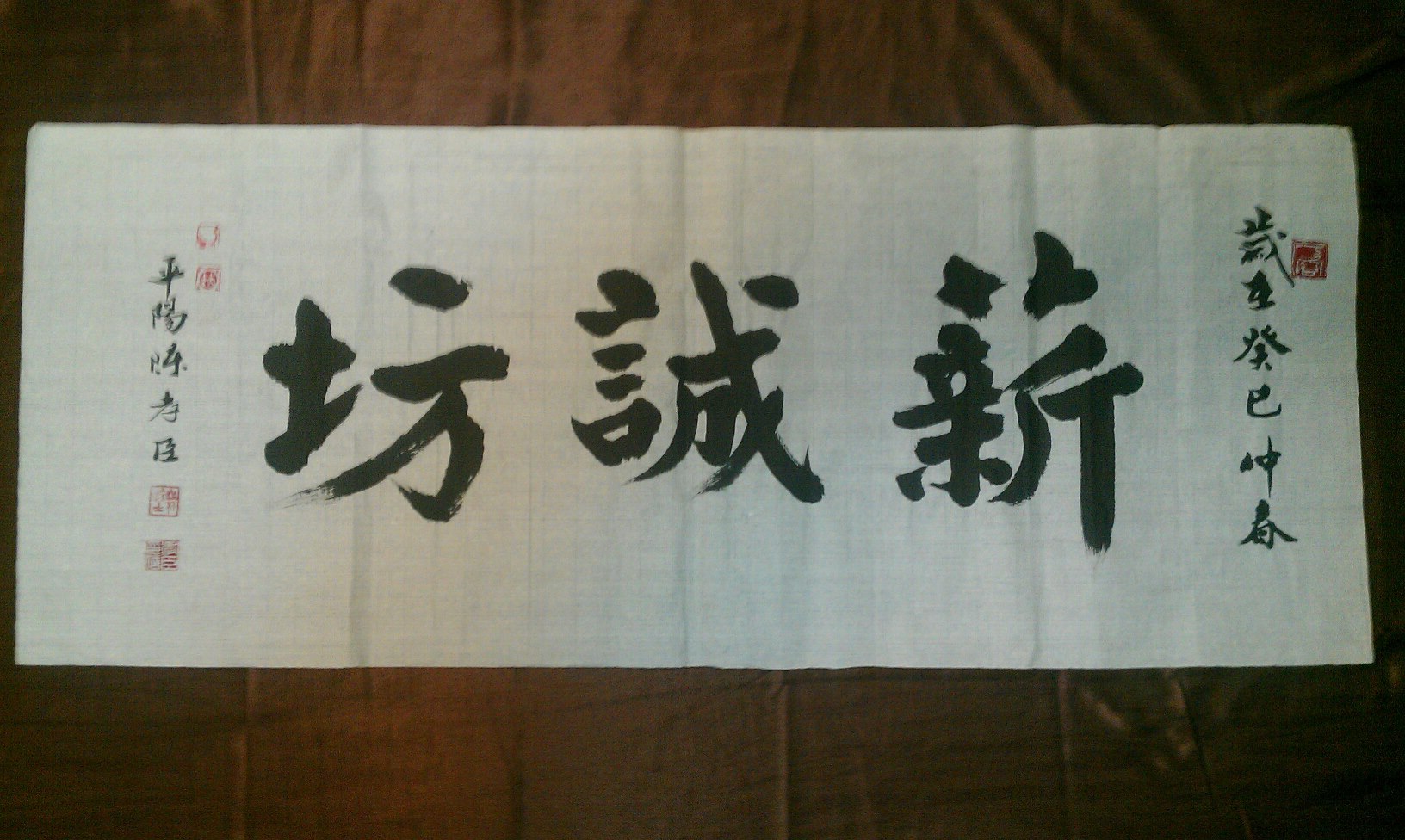 And here you go, the Traditional Dong Ding Oolong from Xin Cheng Fang. The word 诚 here means sincerity and trustworthy.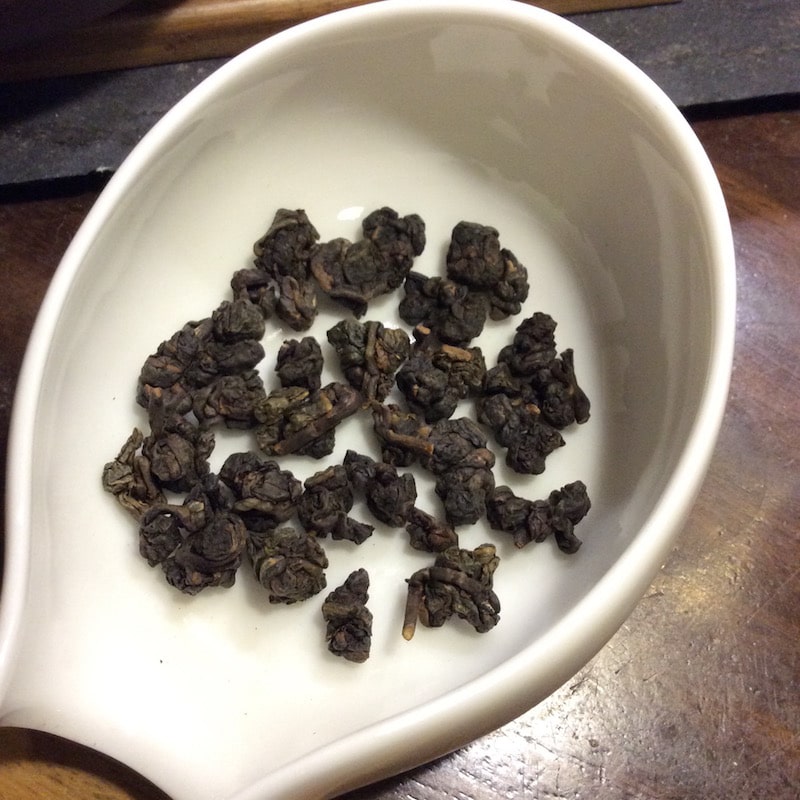 This Year's Bug Bitten Dongding oolong, mid oxidation, mid firing just arrived.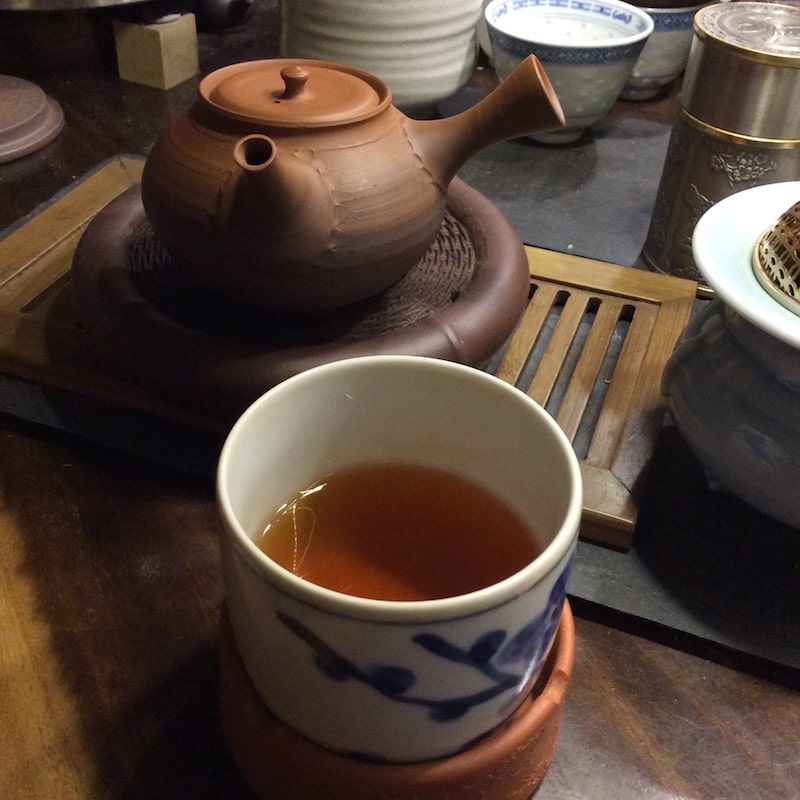 This year's produce is one of the best ever so far! Thick, rich, bold, sweet, honeyed florals with a deep mineral taste of overall good clarity!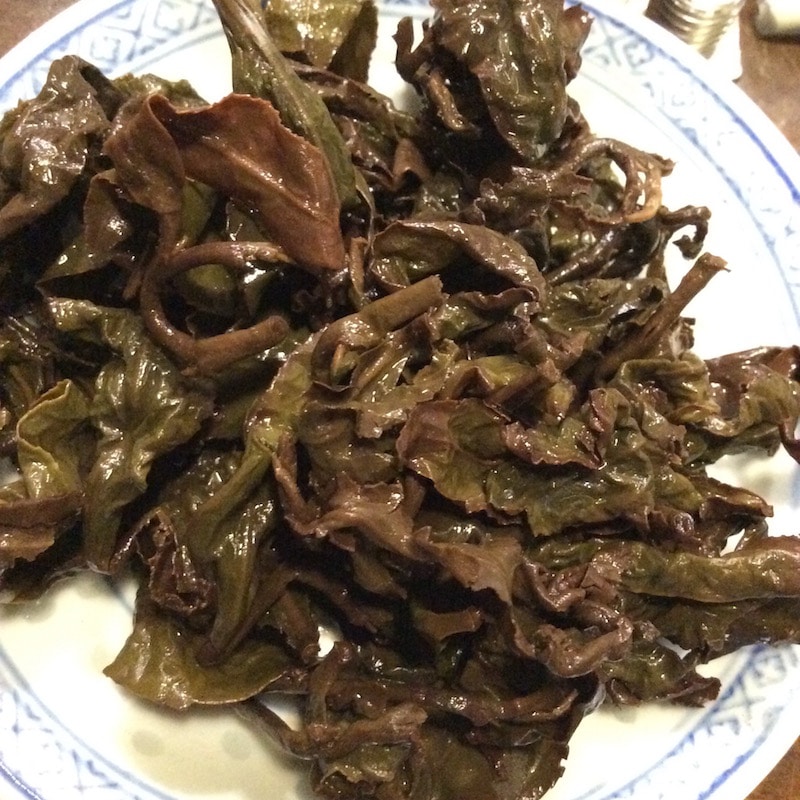 Inspecting the thick leathery leaves of the Qing Xin Cultivar, with bug bitten marks of patchy oxidation.
I would have loved to give out this tea as a sample but this year's produce is not much and so precious that even my personal stash is carefully stowed away for the tea to reach its best in a couple of years, when the roast mellows.
One important thing about traditional Dong Ding oolong, it is well fired and the water content is extremely low, at 3-4% so that it can store well for many years. One of the biggest mistakes is to brew traditional dongding straight from the pack. Instead, reasonable amounts like 10-20 grams should be transferred into a canister of about 100-200ml volume, and the tea allowed to "awaken". How can you tell that the tea is ready for brewing? When you smell the leaves in the canister and you dont get the dry nutty roast notes, but instead a floral mild ripe fruit note peeks out, it is ready to be brewed. Only awaken amounts that you can finish in due time, and not the whole huge pack, because as of all oolongs, if it is too humid and too much exposure to air, moisture, the quality will reach a peak and then start to decline from there. In humid singapore, the tea easily awakens in a couple of days, and in drier weathers, colder weathers, it might need more time!
_____________________________________________________________________________
Now that you know why I wanted to do the survey, here are the : answers
Tea 1 is Chen's Spring Dongding heavy oxidation mid to heavy roast, unawakened state straight from pack , Green Heart Cultivar. (approx $10/ounce of 37.5g)
Tea 2 is "Dongding" from Chiayi county, made from a large leaf jinxuan varietal, mid oxidation, heavy roast, unawakened, straight from pack. (approx $10/ounce of 37.5g)
Tea 3 is Chen's Lishan Spring harvest this year, from his friend's plantation, vacumned sealed. (approx $10/ounce of 37.5g)
Tea 4 is "restaurant grade" Anxi Tieguanyin traditional roast, awakened state, which is ready to drink. this is what i used to drink regularly at work, a nice, not bad tasting and reasonably economical tea. ($4/ounce of 37.5g)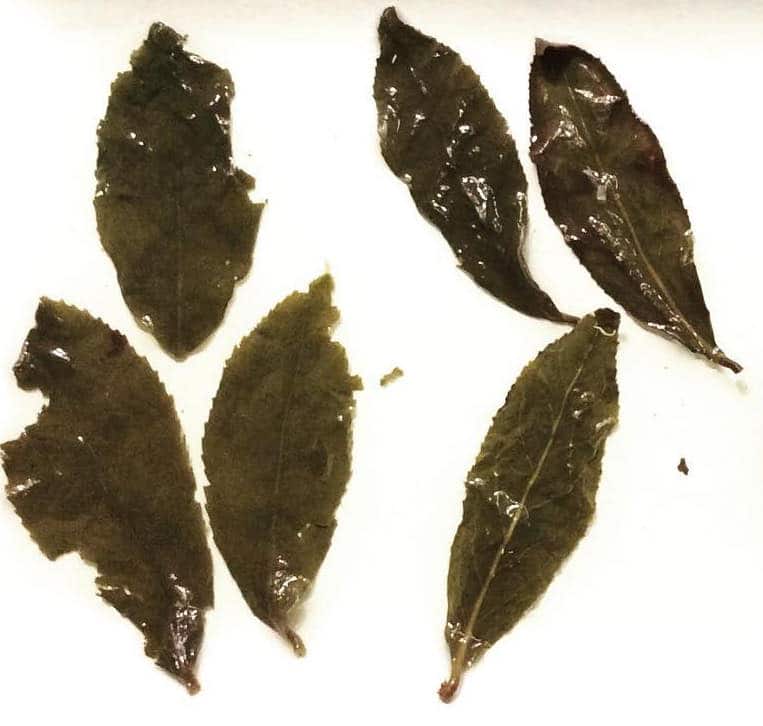 Left — Tea 2, classical rounder leaves, broader of the Jinxuan varietal, thin
Right – Tea 1 – sharper seratted, narrower, thick leather leaves of the Green Heart Oolong cultivar
there are mixed opinions here and there, but there were quite many people, i.e. 10 out of 15 respondents that liked Tea 1, two that like tea 2, and three respondents that liked tea 4 amongst all the roasted teas. Like I said, I look at the results anonymously, and it is not to pick at anyone's tea drinking skills etc, but instead to look at the overall profile of the preferences of what the "general" respondents like. 8 respondents thought tea 1 costed between $15-$30 per ounce. 9 thought tea 3 was between $15-$30/ounce. but sorry.. not that expensive! 😛
Generally tea from the green heart cultivar are thick and leather, and they are so full of flavour that you can keep steeping and pushing it. Jinxuan or other fourseason varietals, some of the red heart tie guanyin varietals, are thinner, and less "juicy", and sometimes will run out of steam quite early into the steeps. One ounce of tea, 37.5 grams can easily give you 6 to 8 brewing sessions, and many steeps if the tea is good! Although not an incredibly large amount of tea drinkers surveyed, the results bear some promise, and I might be able to tell Chen to confidently persist in what he had always been doing.
________________________________________________________________________________
I'm not here to be a middleman for anyone's tea, and I'm not here to become a tea trader.
All I simply hope to achieve, is that if anyone's looking for sincere, pesticide free, traditional, lovingly made and roasted Dongding Oolong, I am here to put you directly into contact with Chen. Authentic cultivar, authentic location, tediously and carefully roasted the traditional way. No middle man, it is only between you – the consumer, and tea maker. The opportunity of buying tea directly from the tea maker at the origin allows your money to go further, you will be getting better quality for lesser costs (without the middle man mark-up), and the full sum goes directly to the tea maker, directly benefitting him and allowing him to continue the hardwork and efforts with better remuneration. You can contact Chen directly at : yuio2112 @ gmail.com and since his english is not very good, you can always CC me at kyarazen @ gmail.com for any translation help. Once in a while, subject to availablity, he also carries a lovely No.18 red jade oolong, Lishan high mountain teas (like the one i had sent out as tea sample 3), rolled red oolongs from his friends' tea gardens, with the same guarantee of quality, cultivar, authenticity and sincerity. I hope that there will be people in the world whom would be interested in supporting Chen's efforts and to allow traditional dongding to exist once more.
Dongding tea comes in many flavours. 4 seasons a year
With regular sessions, I've fallen deeply in love with traditional Dongding myself, and the consistency of Chen's tea has allowed me to developed my own system of steep methods and timings, pot types.
Spring – Tender, Lush, Juicy, mild Bitter, youthful and energetic, after awakening the leaves till aromatic, water off the boil into a round flattish pot at 5 grams per 100-120ml.
Summer – the opportunity of bug bitten oolong, giving honeyed deep rich aromatics, an underlying tiny tinge of astringency that they call it the "bug bite" feel. (this tea may sell for more than two fold the other harvests due to its added difficulty in processing and the leaf loss to bugs, decreasing yields). Great with tokoname shudei, heightens the aromatics,
Autumn – hardy, calming, no bitterness, fine aromatics, water dispensed from low heights to prevent over aerosolization that could lead to fine aromatic loss.
Winter – delicate, ethereal, gentler brewing.